Masking recommendations in health care settings has recently been updated to allow for mask optional situations in health care settings.
Following updated guidance from the Centers for Disease Control (CDC) and the Illinois Department of Public Health (IDPH), and Illinois Executive Order 2022-21, masking will be optional in our clinic setting for both staff and clients when COVID-19 community transmission levels are not high. The Community Transmission metric is different from the COVID-19 Community Level metric used for non-healthcare settings. Community Transmission refers to measures of the presence and spread of SARS-CoV-2. COVID-19 Community Levels place an emphasis on measures of the impact of COVID-19 in terms of hospitalizations and healthcare system strain, while accounting for transmission in the community. However, even when community transmission is not high masking should occur in the following situations: if you have suspected or confirmed COVID-19 infection or other respiratory infection (runny nose, cough, sneeze), been in close contact to someone with COVID-19, or reside or work in an area or facility experiencing a COVID-19 outbreak.
Community transmission in McDonough County is currently HIGH and as such, masking will be required in our clinic setting until transmission levels are not high.  
If you have tested positive and need information on isolation or have been notified that you were exposed to someone who tested positive, you can get the most up to date guidance from the Centers for Disease Control (CDC) about the length of your isolation and testing recommendations here:  https://www.cdc.gov/coronavirus/2019-ncov/your-health/isolation.html
COVID-19 Tool kit
Visit https://www.covid.gov/ for comprehensive information about where you can get the most up to date information on obtaining test kits, masks and treatment for COVID-19.
Rapid Home Test Kits
Rapid COVID-19 test kits are available, free, in our office.  Pick them up anytime Monday-Thursday 7:30am-5:00pm.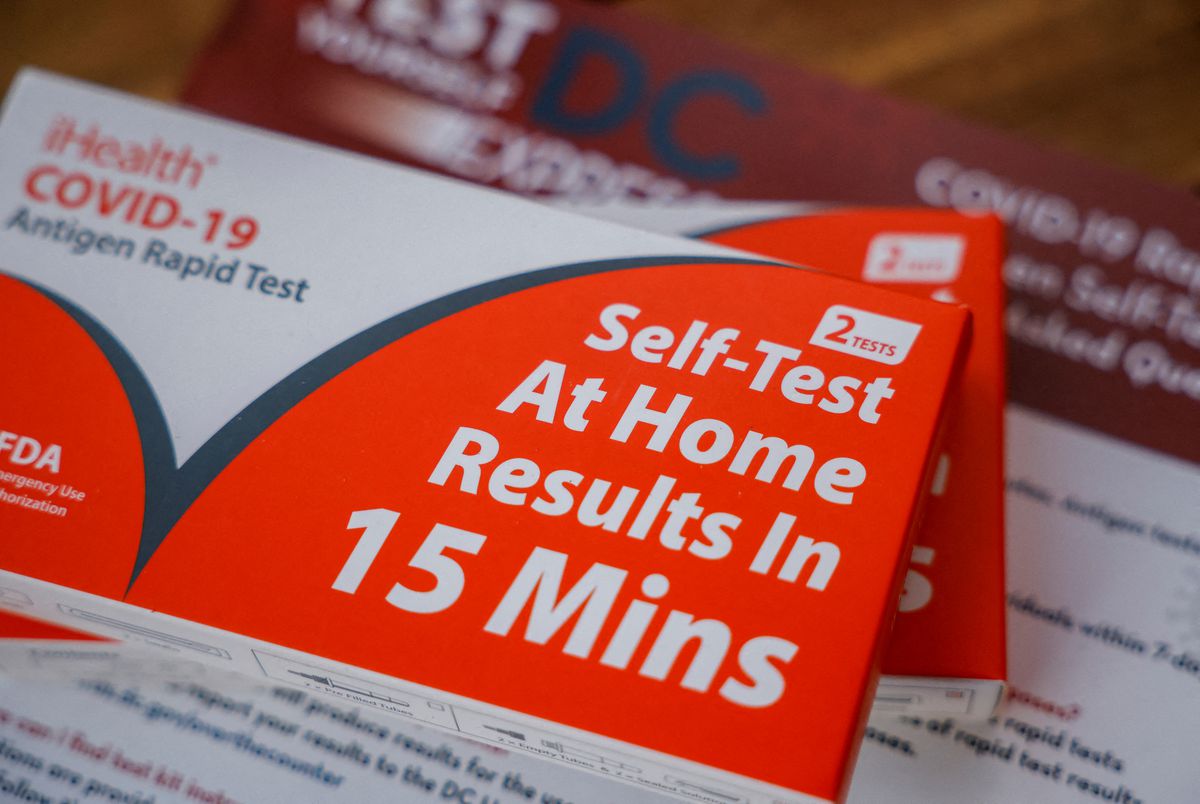 ---
The McDonough County Health Department is now offering bivalent COVID-19 boosters at their walk-in vaccination clinics.  The next clinic is scheduled for Thursday October 27, 2022 from 1pm-7pm, and will continue offering vaccination clinics in November, see schedule below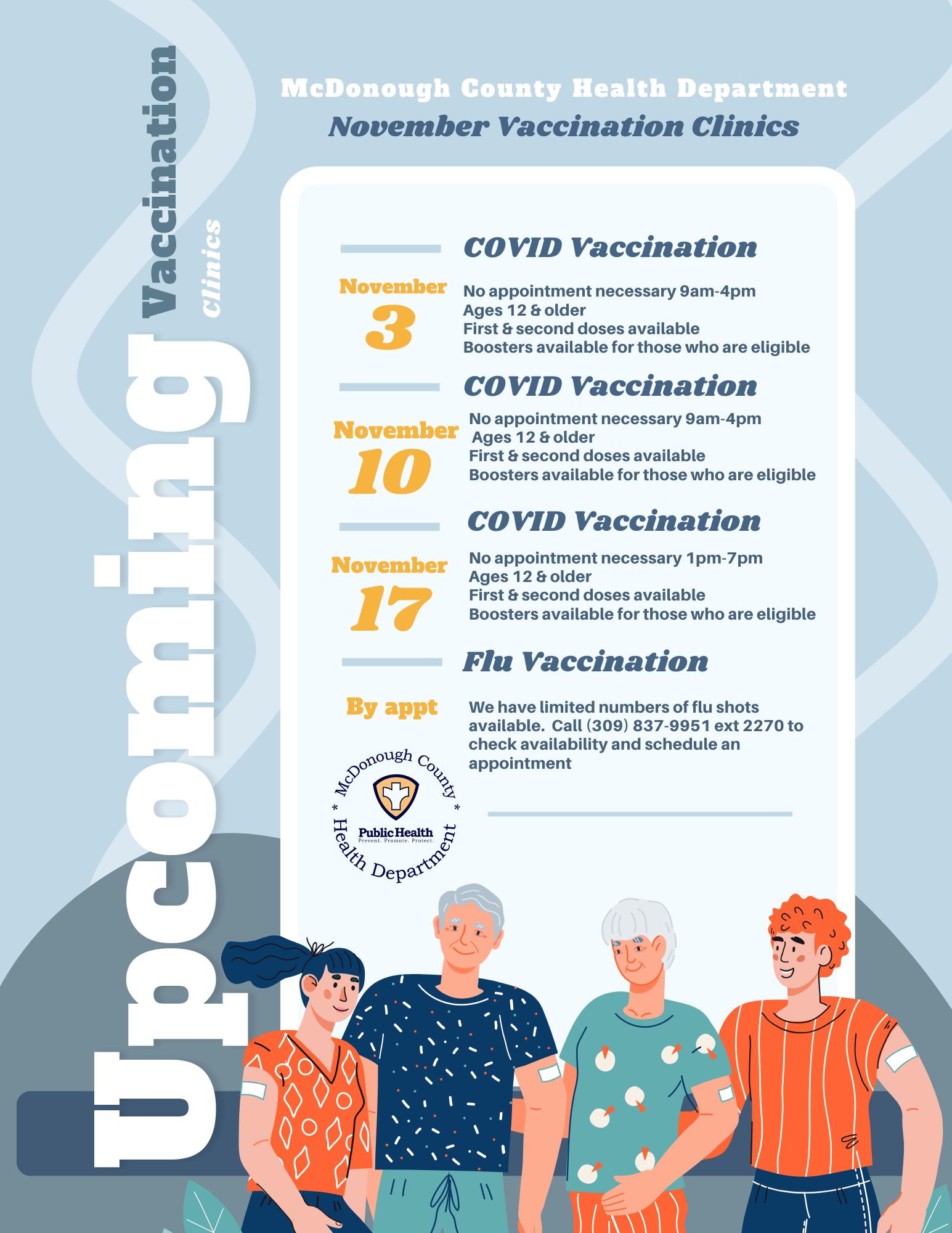 Vaccination continues to be a critical tool in protecting individuals from severe illness, hospitalization and death.  Vaccines are approved for everyone aged 6 months and older and the McDonough County Health Department, the Illinois Department of Public Health and the Centers for Disease Control urge everyone to get vaccinated if they are able.  First and second doses are available for all those 12 and older at walk-in COVID-19 vaccination clinics.  For all those under 12, or unable to make it to one of our clinics, COVID-19 vaccinations can be scheduled by calling (309) 837-9951 ext 2270