COVID-19 Tool kit
Visit https://www.covid.gov/ for comprehensive information about where you can get free masks, home test kits, testing locations, and treatment options.  Find guidance for your community and do your part to keep yourself and others safe.
---
McDonough County continues to see lower immunization numbers than the statewide and nationwide average.
48% of McDonough County residents are fully vaccinated.
See the most up to date vaccination information from IDPH
Vaccination continues to be a critical tool in protecting individuals from severe illness, hospitalization and death.  Vaccines are approved for everyone aged 6 months and older and the McDonough County Health Department, the Illinois Department of Public Health and the Centers for Disease Control urge everyone to get vaccinated if they are able.
The McDonough County Health Department continues to offer their weekly walk-in COVID-19 vaccination clinics during the month of August.
On Thursday August 11, 2022 the weekly COVID-19 vaccination clinic will be only for children aged 11 and under.  Appointments are required and can be scheduled by calling (309) 837-9951 ext 2270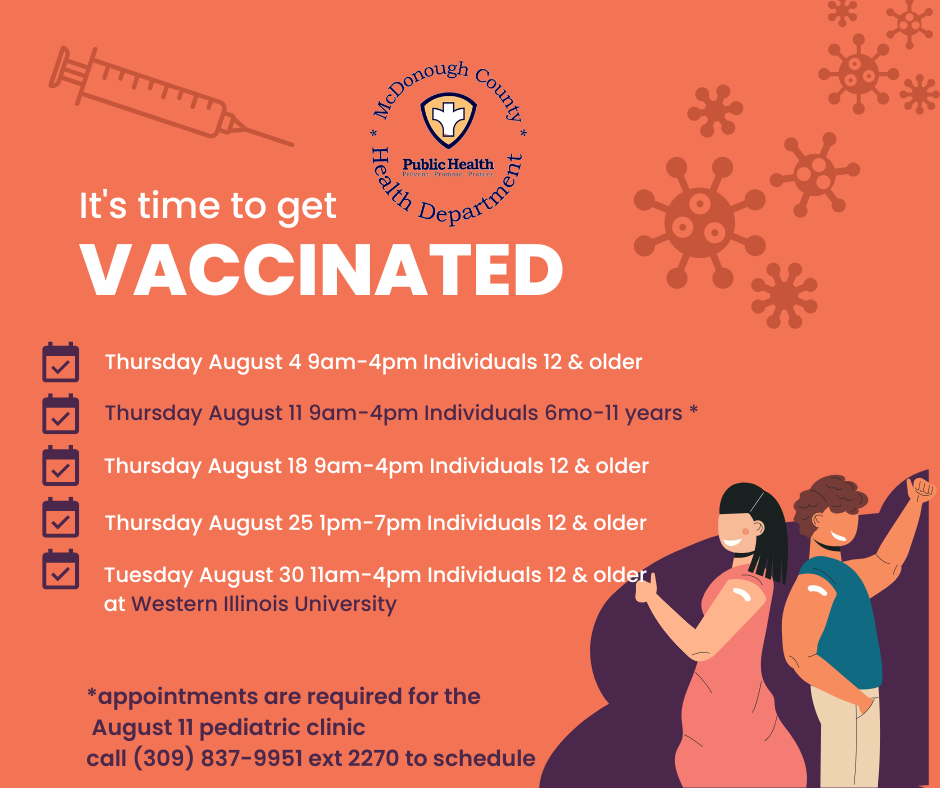 Booster doses are available for those who are eligible.  Check your eligibility with the CDC's Vaccine Booster information page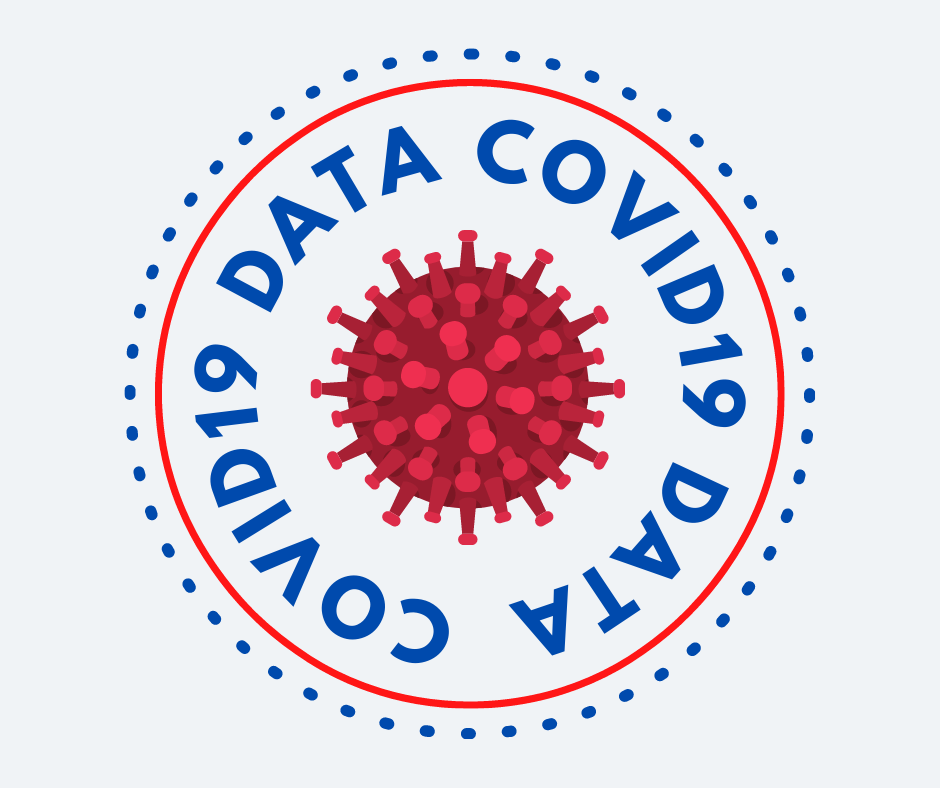 The Illinois Department of Public Health Provides updated COVID-19 data on their website, updated daily and weekly by 12 unless otherwise announced.
Data is provisional and will change. Data source: Illinois National Electronic Disease Surveillance System and IDPH