COVID-19 Tool kit
Visit https://www.covid.gov/ for comprehensive information about where you can get free masks, home test kits, testing locations, and treatment options.  Find guidance for your community and do your part to keep yourself and others safe.
---
McDonough County continues to see lower immunization numbers than the statewide and nationwide average.
48% of McDonough County residents are fully vaccinated.
See the most up to date vaccination information from IDPH
Vaccination continues to be a critical tool in protecting individuals from severe illness, hospitalization and death.  Vaccines are approved for everyone aged 5 and older and the McDonough County Health Department, the Illinois Department of Public Health and the Centers for Disease Control urge everyone to get vaccinated if they are able.
Everyone 12 and older is currently eligible to receive 1 booster dose.  Individuals who received mRNA vaccine series are eligible 5 months after the completion of their series.  Individuals who received the single Johnson & Johnson vaccination are eligible 2 months after that vaccination.  See detailed information about first booster recommendations here:  https://dph.illinois.gov/covid19/vaccine/third-dose-booster-faqs.html
2nd booster doses have recently been approved for immunocompromised individuals and those over 50.  You are NOT required to get your boosters at the same place you received your initial vaccine series. The McDonough County Health Department hosts walk-in vaccination clinics every Thursday for those 12 and older.  Additional vaccination times are available from your health care provider and local pharmacies.  Check vaccines.gov and find a vaccine that works for your schedule. First and second doses are available.  First and second boosters are available to those who qualify.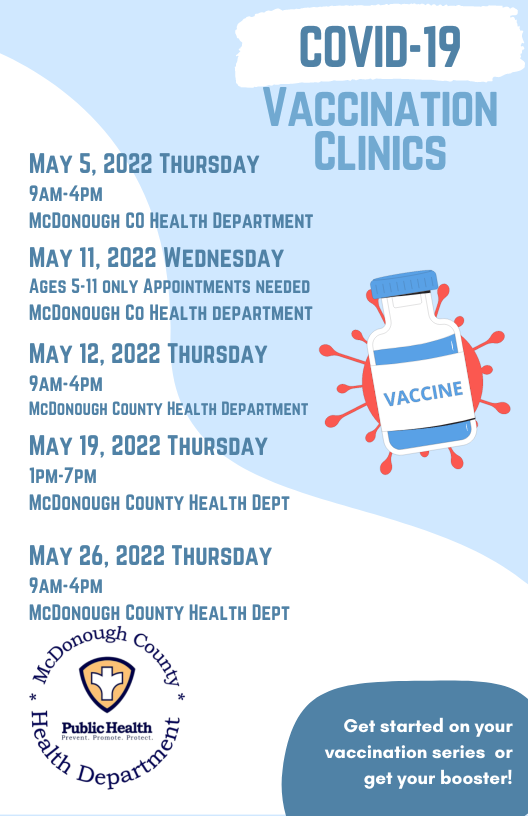 Even if you've had COVID-19, getting vaccinated provides better protection against severe illness, hospitalization and death.  A recent study demonstrated that unvaccinated people who have had COVID are twice as likely to get COVID-19 again.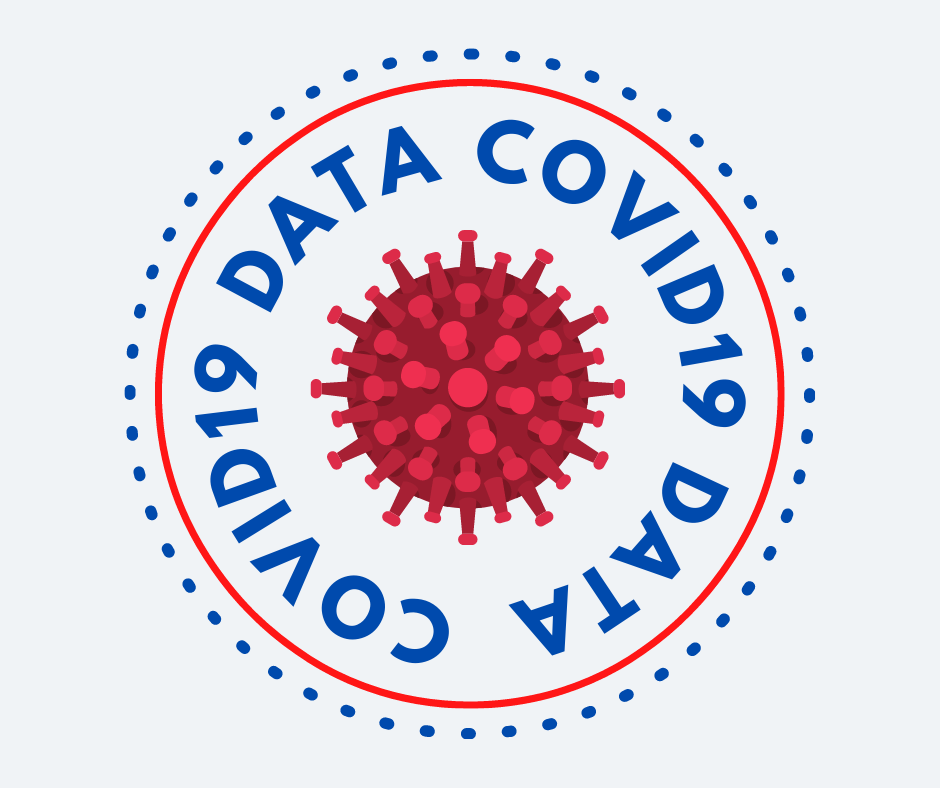 The Illinois Department of Public Health Provides updated COVID-19 data on their website, updated daily and weekly by 12 unless otherwise announced.
Data is provisional and will change. Data source: Illinois National Electronic Disease Surveillance System and IDPH