---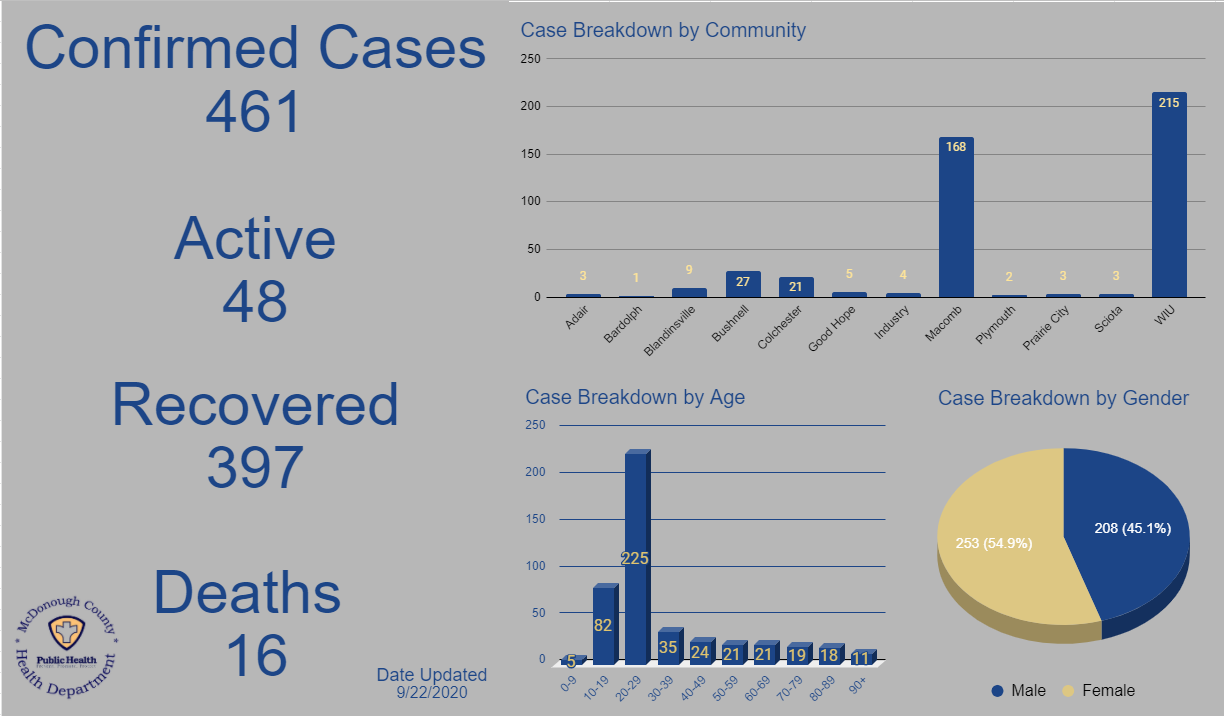 Illinois Regional Resurgence Information

IDPH is monitoring key indicators to identify early but significant  increases of  COVID-19
transmission in Illinois, potentially signifying resurgence. These indicators are calculated for
eleven newly described  Illinois regions. IDPH will monitor if these indicators show an increase
in COVID-19 disease burden  with a  simultaneous decrease in hospital capacity OR if there
are three consecutive days greater than or equal to 8% test positivity rate (7 day rolling). These
indicators can be used to determine whether additional community mitigation interventions are
needed for a region to control the further spread of COVID-19.
Indicators are calculated daily for each region based on the most current, complete data. Each
indicator is compared to a pre-established threshold value to evaluate the COVID-19 disease
burden and hospital resource capacity. By applying the same metrics to each region, IDPH uses
a standardized approach to monitor the state as a whole while also monitoring regional trends.
Once a region meets resurgence criteria, mitigation measures will be implemented.  If sustained
increases in health metrics continue unabated, more stringent mitigation measures will be
implemented. Tiered mitigation measures can be found here.
McDonough county is part of region 2. The current metrics for region 2 can be found here and
updated daily by IDPH.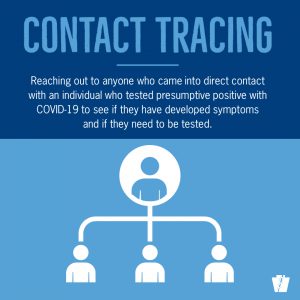 McDonough County Health Department conducts contact tracing investigations
for each confirmed case of COVID-19.  If you are contacted, please
participate in the investigation and do your part to stop community spread of COVID-19.
General Information
What is COVID-19?
Coronaviruses are a large family of viruses that are common in many different species of animals, including camels, cattle, cats, and bats. Rarely, animal coronaviruses can infect people and then spread between people such as with MERS, SARS and now with COVID-19. Human coronaviruses are common throughout the world and commonly cause mild to moderate illness in people worldwide. However, the emergence of novel (new) coronaviruses, such as SARS and MERS, have been associated with more severe respiratory illness.
What are the signs and symptoms of COVID-19?
Symptoms are similar to other respiratory viruses. If you have these symptoms, it does not necessarily mean you have this new virus. Symptoms may include fever (may not always be present), cough, and shortness of breath or difficulty breathing. CDC believes at this time that symptoms of COVID-19 may appear in as few as 2 days or as long as 14 after exposure.
How can I protect myself from COVID-19 and other viruses?
Stay informed by checking CDC's website and its social media pages for the most recent information
Wash your hands often with soap and water for at least 20 seconds, use an alcohol-based hand sanitizer if soap is unavailable
Avoid touching your eyes, nose, and mouth with unwashed hands
Practice social distancing
Stay home except when absolutely necessary
If you do have to go out, wear a mask
Clean and disinfect frequently touched objects and surfaces
For additional preventative tips, visit CDC's Prevention and Treatment webpage.