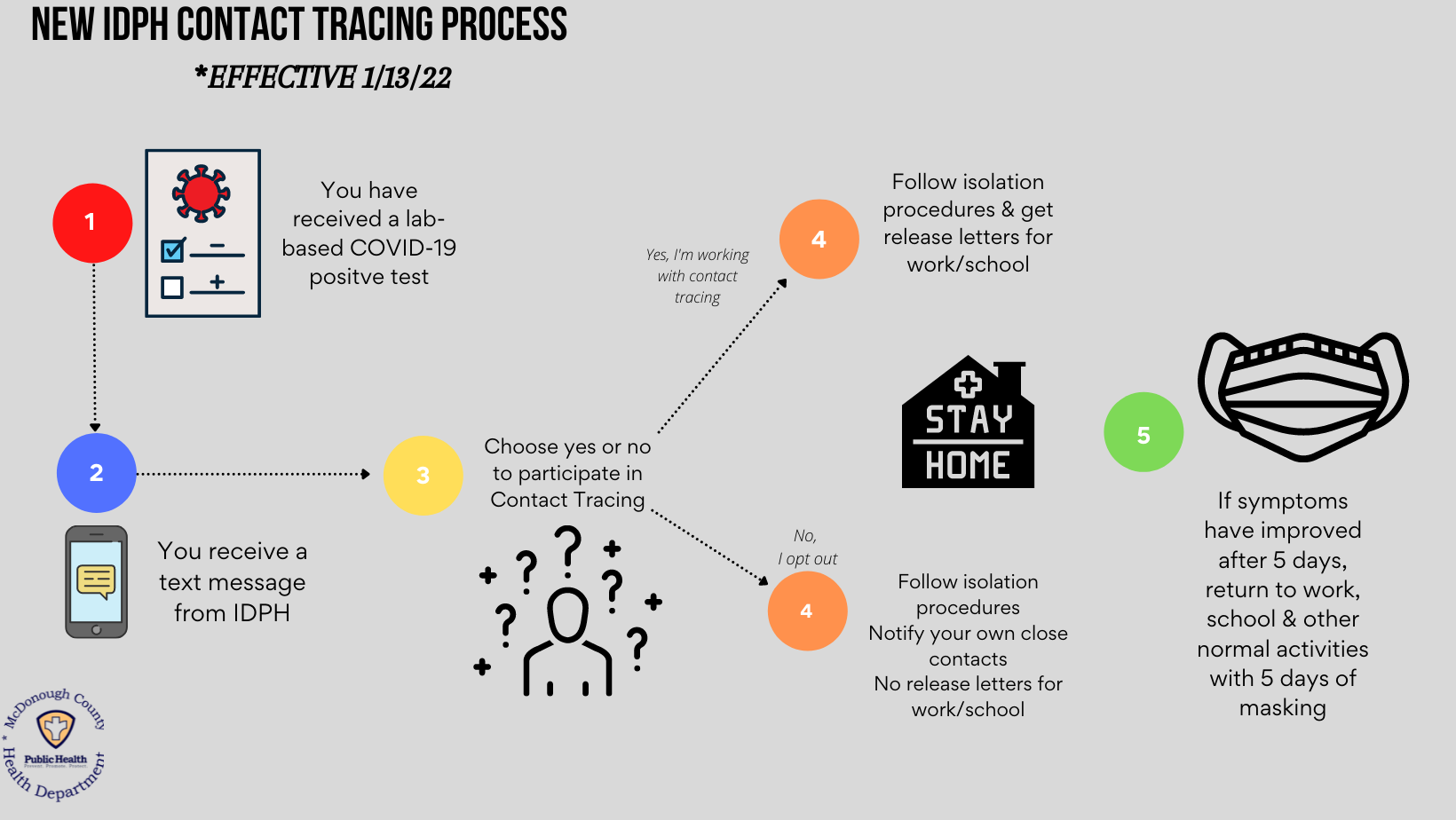 If you have tested positive with a test that is performed by a medical provider, authorized testing center or hospital, you will receive an SMS message from the Illinois Department of Public Health (IDPH) that looks like this:
IDPH COVID: There is important info for you. Call 312-777-1999 or click: https://dph.illinois.gov/covid19/community-guidance/confirmed-or-possible-covid-19.html
This message will be sent to the phone number that you provided at the time you tested.  MCHD does NOT receive results from at-home tests and are unable to provide documentation regarding those tests, we can advise you on  how long to isolate, but to receive documentation you would need a laboratory performed and confirmed test.
Clicking the link will provide you information on how long you should remain in isolation.  It will also explain who you may have exposed and encourage you to contact those people.
We encourage you to call 312-777-1999 to discuss your symptoms, detailed information about effectively isolating and identifying your close contacts.  Making this phone call will allow you to obtain excusal and release letters for work and school purposes.  This is the only way to obtain this documentation.  You will not receive a phone call automatically. Nor will health department staff be contacting you directly.
Not receiving a call, or not participating in contact tracing does NOT mean that you do not have to isolate.  You are still positive for COVID-19 and you are still infectious and can spread the virus to others around you.  Please do your part to stop the spread of COVID-19 and call 312-777-1999 if you test positive.